Director
Richard Franklin
Producer
Hilton A. Green
Bernard Schwartz
Writer
Tom Holland
Starring
Anthony Perkins
Vera Miles
Meg Tilly and
Robert Loggia
Studio
Oak Industries
Universal Pictures
Release date
June 3, 1983
Budget
$5 million
Box office
$34.7 million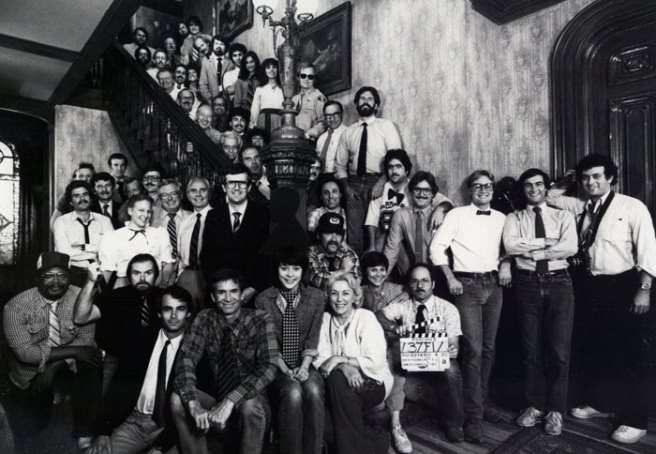 Psycho II is a sequel to the classic horror film Psycho from 1960. Directed by Richard Franklin and written by Tom Holland, this entry is a lot more heavy-handed in the slasher department. This entry to the small franchise, offers a lot more slasher-type horror. But it still heavily focused on the story and not random murders of barely clad coeds. This might have been why I avoided it for years. I thought it looked too boring. But I am glad I watched it now.
It starts off with a recap of the iconic shower scene from the 1962 classic. Norman Bates, released from a mental facility after twenty-two years. Had taken up a job at a local cafe on the outskirts of town and gotten back to running his now, rundown, Bates Motel. Aside from a little case of cold-feet, Norman's back to his normal life. Then the murders started up again. Was it someone trying to drive him crazy or was it his mother?
This sequel did modestly well at the box office. It grossed just over 34 Million dollars. There is a novel by Robert Bloch called Psycho 2, but it's unrelated. Patricia Hitchcock, daughter of the acclaimed director, had given this film her full blessing. She enjoyed it. The movie is unnerving more than anything. Not that it wasn't scary. But it was intended to be a made-for-television film.
It was interesting to learn that Perkins had turned down the role of Norman Bates. He feared type casting. So Universal Studios had explored other actors including Christopher Walken. But Anthony Perkins came to his senses and reprised the role. And he did it well. The acting is great. Meg Tilly, Robert Loggia, Dennis Franz and Vera Miles are all fantastic. The sets are also fantastic. Psycho is a big property for Universal Studios and the set for the film series is standing and regularly maintained. It's an amazing locale that sets the scene. A small, cozy motel on the side of a dusty forgotten highway, somewhere in California.
I liked the movie a lot more than I had expected. The court scene has a Richard Ramirez type character in the background. I was surprised to see Robert Loggia. I didn't do much research, and I had no idea he was in it. Also, it was cool to see Tom Holland attached. But the premise is pretty stupid, and it sculpts the plot to fit the story in perfectly. Motivations seemed to be all over the place. It's a very convenient picture. It could have used a faster pacing. I love the Bates back story, but I could do without some of these long drawn out scenes